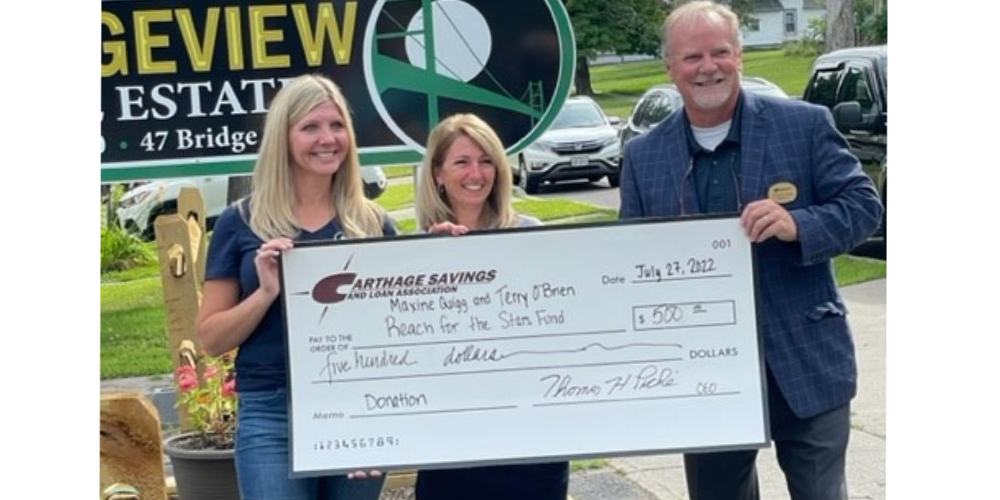 Welcome to the Neighborhood! Bridgeview Realty is now open in Carthage. CEO Thomas Piche' presents a check to Jennifer Flynn and Lorie O'Brien for their foundation in honor of Maxine Quigg and Terry O'Brien.
Congratulations to Courtney Johnston! One of our scholarship winners !
We believe you will do great things!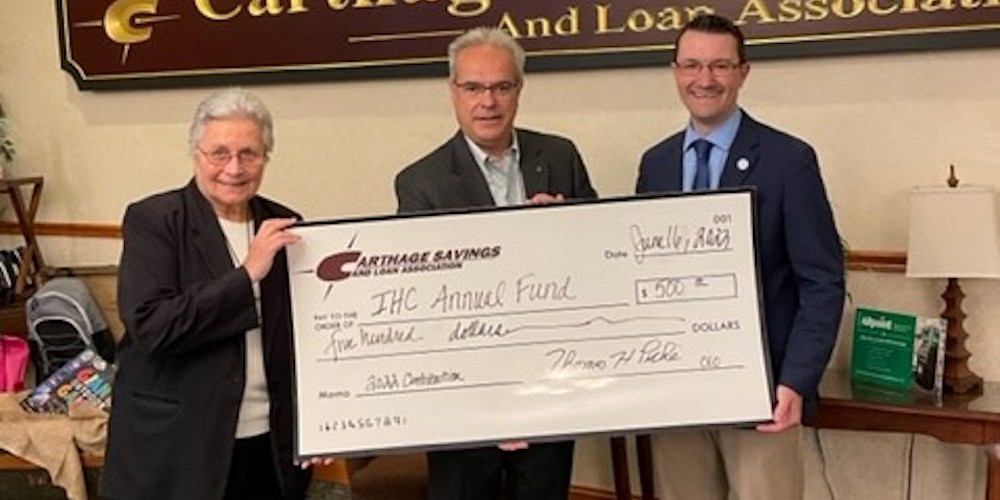 IHC Annual Fund contribution!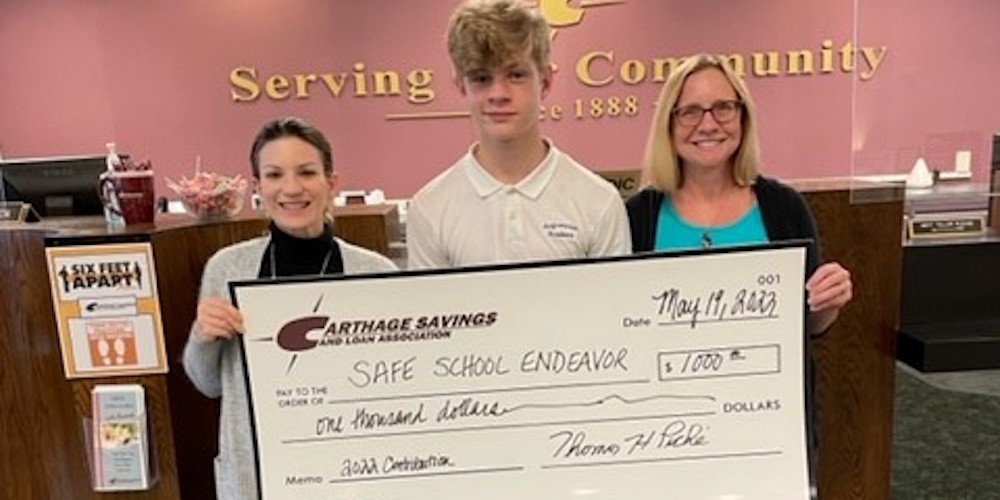 SSE 2022 Donation! Helping to keep area schools safe!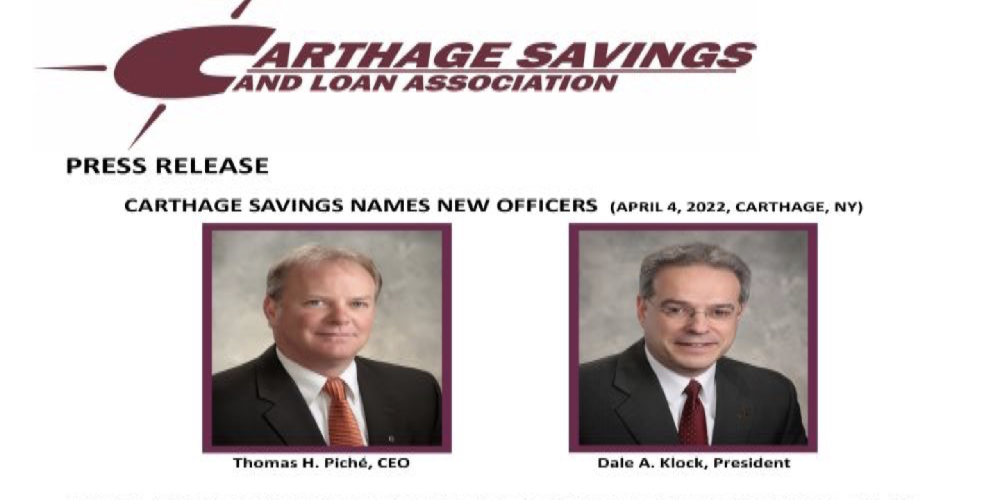 Congratulations!
Thomas R. Sauter, Board Charman announced the upcoming retirement of Thomas Piché at year-end. Mr. Piché has been the Association President and CEO for 25 years. "With the upcoming retirement of Mr. Piche, we have named Dale Klock, President. Mr. Klock will be in charge of the day to day operations of the company and Mr. Piché will remain CEO and will continue working on strategic Initiatives while assisting management In this transition.
"We thank Mr. Piché for guiding our Association through some challenging times, while leading the Association's continued growth, During Piché's Presidency the Association assets nearly tripled and the Association established full-service branches in Watertown and Croghan and a loan production office in Clayton. As a 20 year employee of the Association, we are confident Mr. Klock will continue to move the Association forward."
Mr. Sauter also noted that Lori Snyder has been promoted to Vice President of Lending, Jenna Ebbrecht has been named Treasurer, Wendy Mclane has been appointed Assistant Vice President in charge of Retail Banking and Jasmine Coffman has been named Team Leader of the mortgage processing department.
Carthage Savings was founded In 1888, has approximately $300Million In assets, and serves Jefferson, Lawland southern St. Lawrence counties. For more information about us visit www.carthagcraviner.com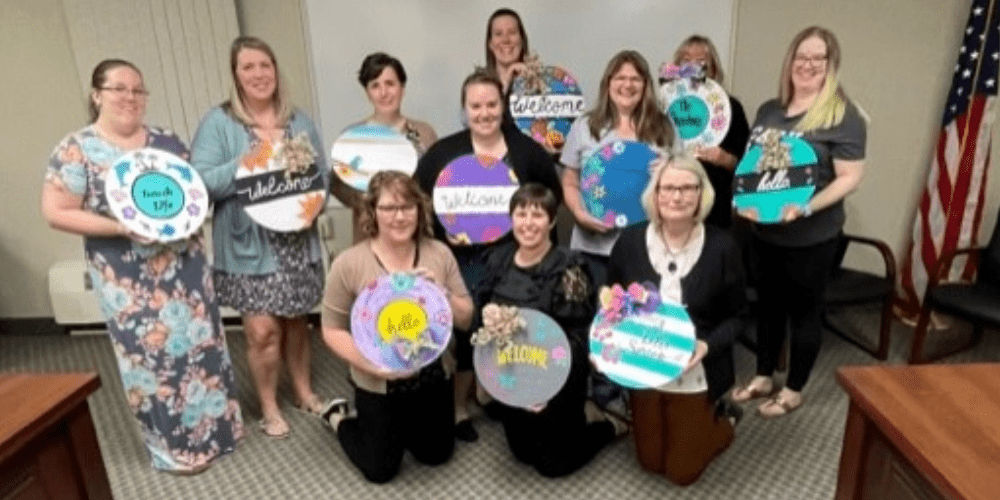 Fun times at Paint and Sip! We appreciate our hard working employees!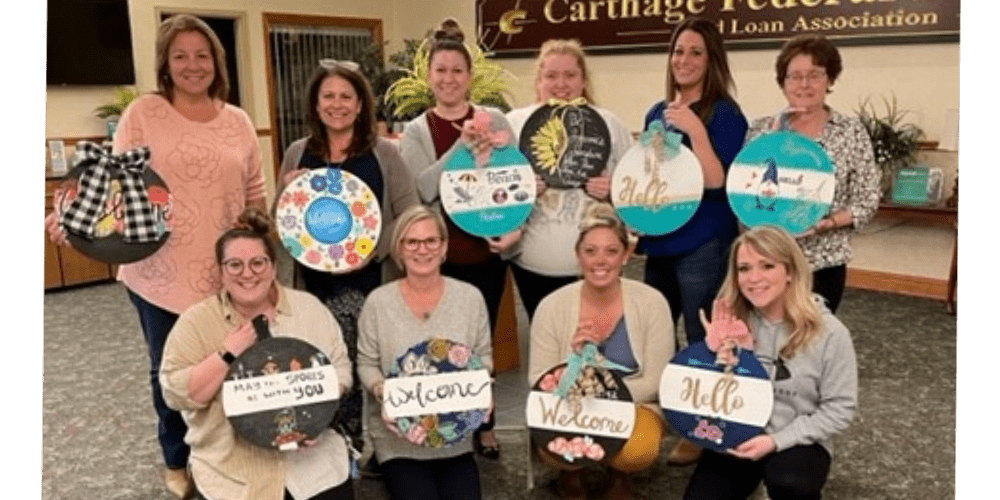 Fun times at Paint and Sip! We appreciate our hard working employees!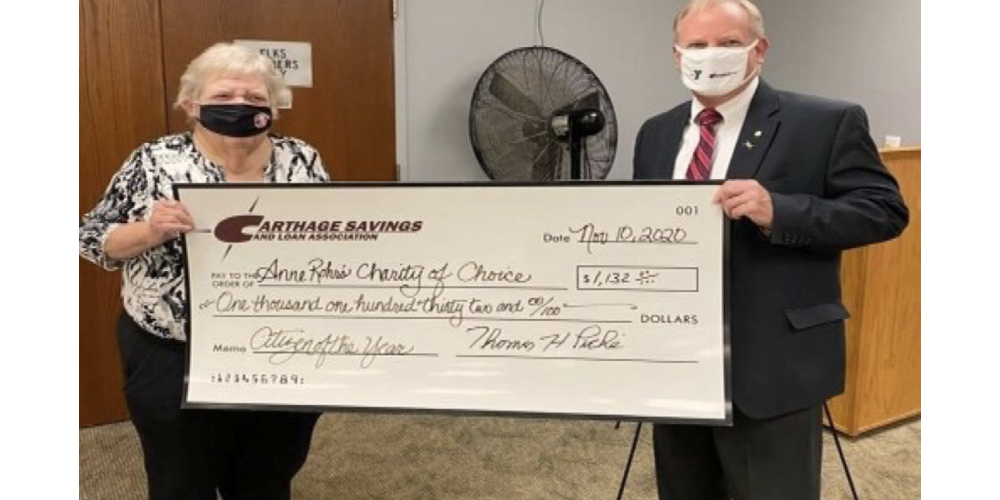 Citizen of the Year 2020 Winner - Anne Rohr!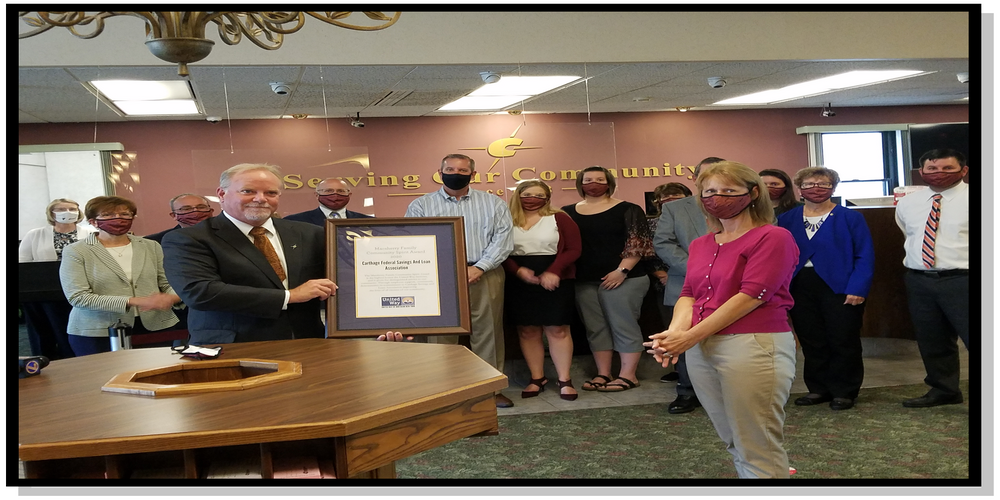 Carthage Savings is honored and grateful to be the 2020 recipient of the United Way's Macsherry Family Community Spirit Award!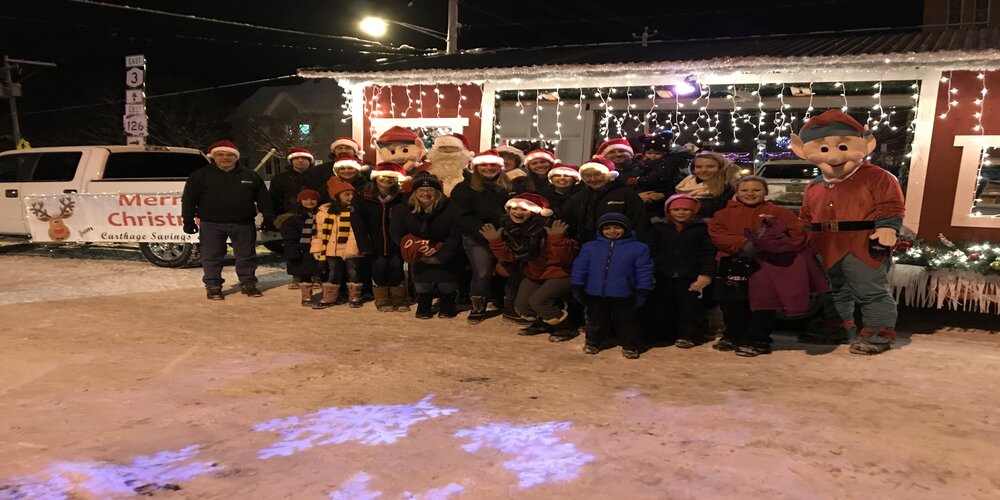 Carthge Savings staff at the Annual Carthage Christmas Parade!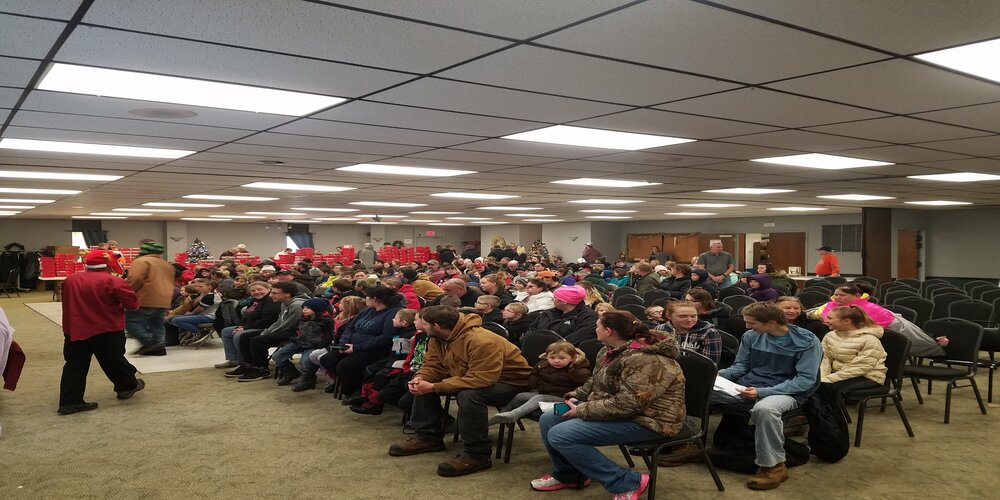 Shoe giveaway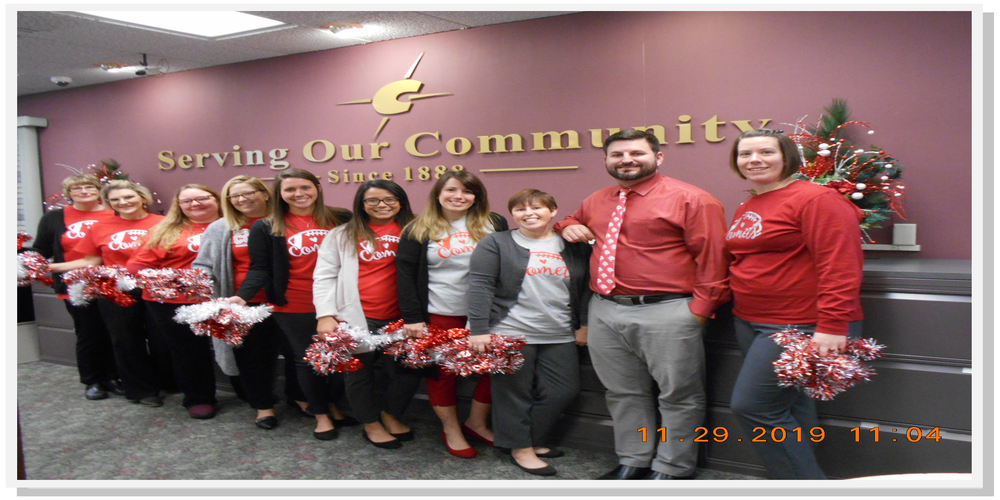 Rooting on the Carthage Comets!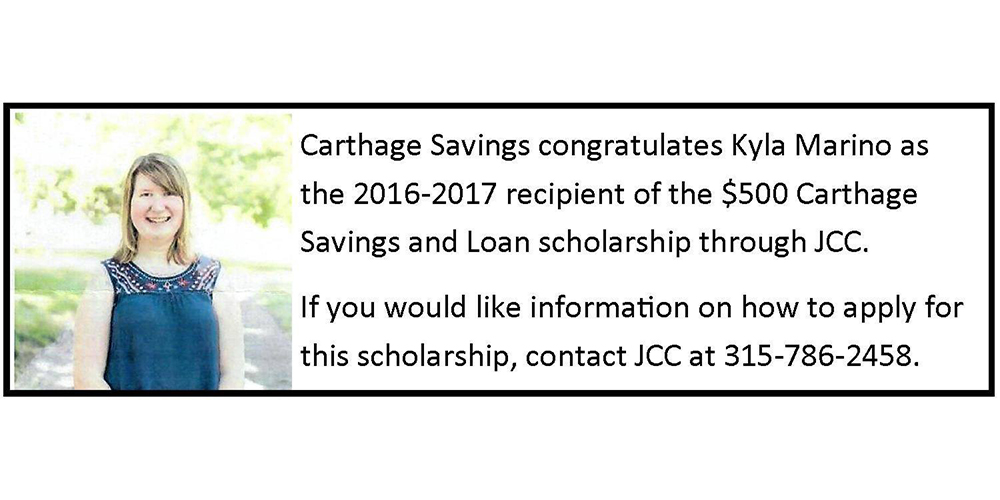 Kyla Marino wins the Carthage Savings and Loan Scholarship offered at Jefferson Community College. Congratulations, Kyla!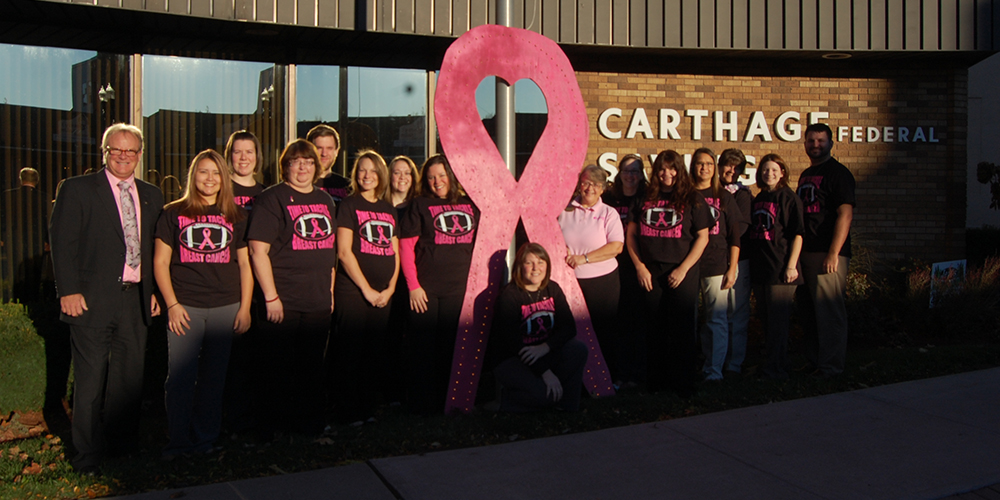 Carthage Savings gather for photo shoot showing their support for Breast Cancer Awareness Month.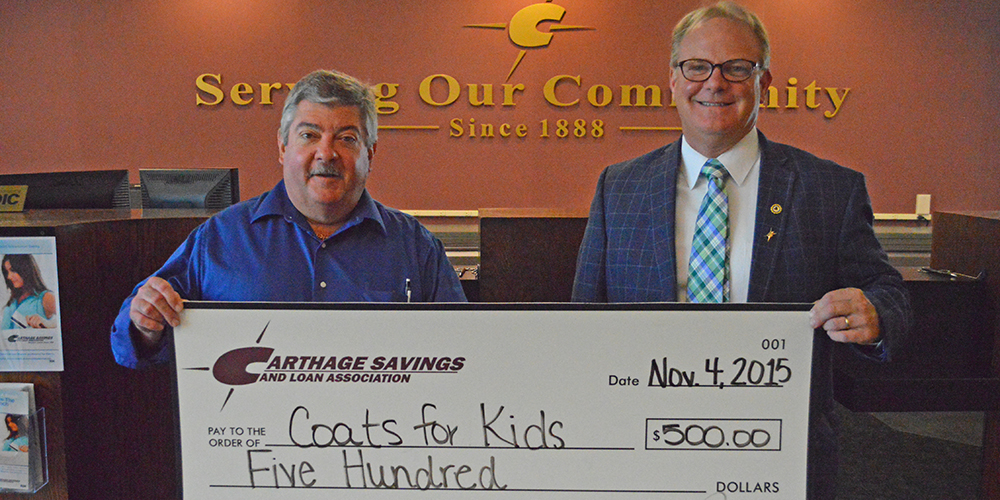 2015 Coats for Kids campaign...$500 contributed toward this project headed by Joe Colangeo.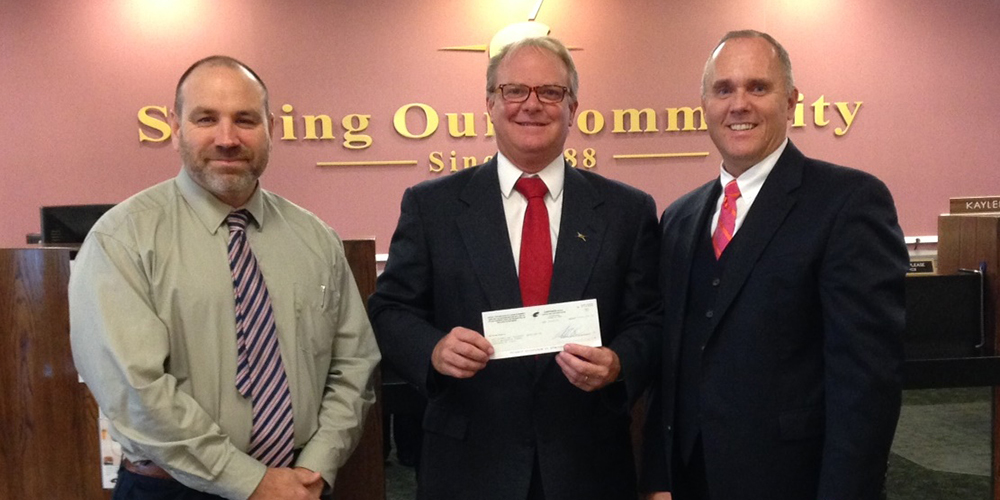 Check presentation for the CCS Tri-County Art Show. Pictured: Duane Smith, CCS Art Teacher, Thomas Piche', Carthage Savings CEO, Richard Weber, CEO.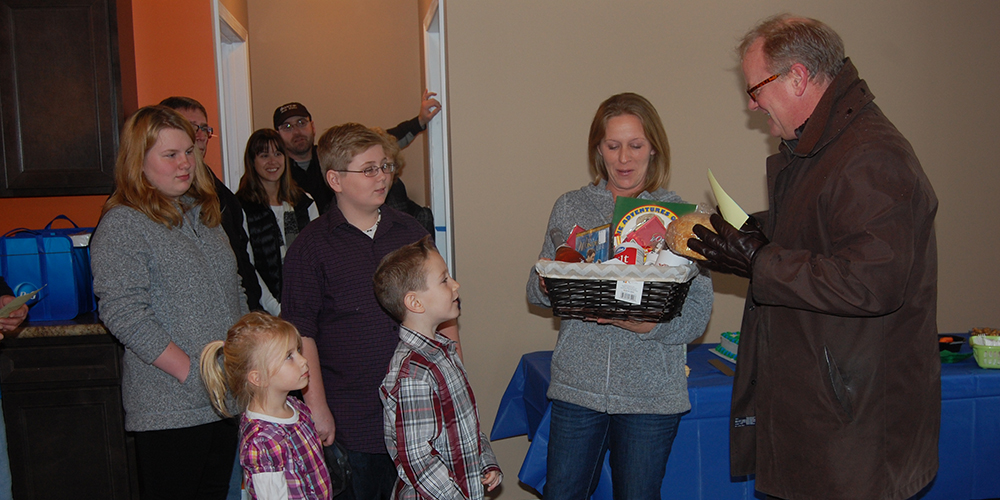 Thomas Piche', President and CEO, Carthage Savings, presents a gift basket during the Braman Block 2nd Home Dedication of the 1000 Islands Habitat for Humanity.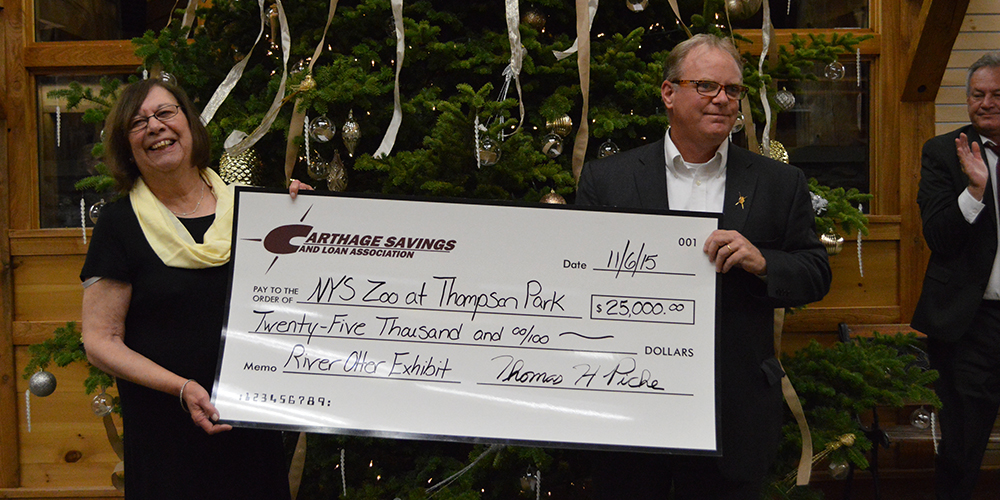 Thomas Piche', President and CEO of Carthage Savings, presents Jayne Graves, Board President of the NYS Zoo at Thompson Park a check in the amount of $25,000 for upkeep and enchancements to the zoo's Otter Exhibit.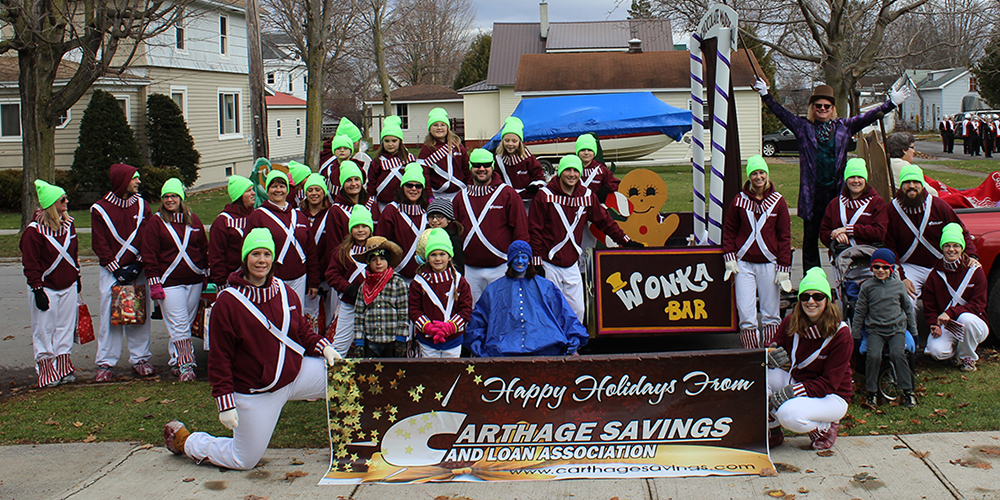 The Carthage Savings group gathered for a photo before the 2015 Carthage Holiday Parade. Dressed in characters from Willie Wonka Chocolate Factory, fun day.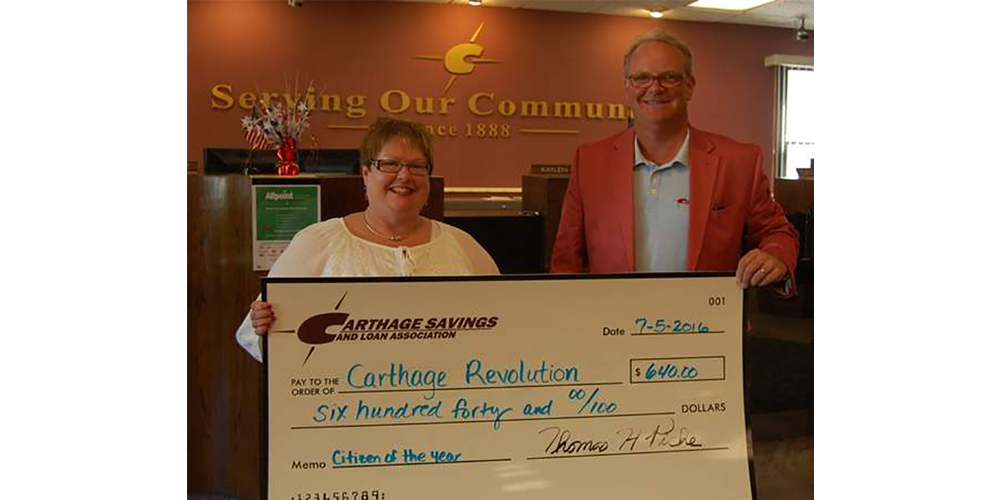 Carthage Savings and Loan offers annual Citizen of the Year winners monies to contribute to non-profits of their choice. This year's winner, Amy McEathron split her funds to contribute to the Carthage Revolution Football Team and the V.E.M. Food Pantry.